Adult Tongue Ties
"Ankyloglossia"
TONGUE TIE (LINGUAL FRENULUM)
"Ankyloglossia" commonly referred to as a tongue tie is a string of tissue. This tissue is called the frenulum. It connects from the underside of the tongue to the floor of the mouth. You can see it if you look under your tongue in a mirror. This tissue can restrict tongue movements essential for talking, breathing, swallowing, eating, drinking, chewing, speech, jaw growth, posture and digestion.
LIP TIE (LABIAL FRENULUM)
Lip tie is a similar band of tissue, called the labial frenulum, that adheres the lip to the gums at a level much higher than normal. This can lead to a gap in between upper front teeth, cavities, inability to close the lips without strain and speech difficulties.
Causes of a Tongue Tie
There have been many such theories and researches behind it, but there is no one concrete reason for it as of today. Some say it's a defect in cellular apoptosis while some say it's hereditary. Interestingly, men have been found to be more susceptible to have a tongue tie.
SYMPTOMS OF A TONGUE TIE
Clenching and grinding their teeth
Eating slowly or gulping big chunks of food
Difficulty swallowing or tongue thrusting
Incorrect facial and jaw development
Tingling in calves and feet
Diagnose My Tongue Tie
Tongue-tie may be found when looking for causes of a TMD/orofacial pain, clenching of teeth, snoring, disturbed sleep and breathing and poorly developed jaw growth and teeth alignment. There are also other signs beyond just the appearance of the tongue, on the face and body, that only a well trained professional can assess. There are also several related issues stem from a tongue restriction that include the airway, posture, and sleep, which is why a comprehensive functional assessment of the tongue is essential.
Adult tongue ties may be found when searching for the causes of,
TMD/orofacial pain
Clenching of teeth
Snoring
Disturbed sleeping
Breathing issues
Poorly developed jaw growth and Teeth Alignment
Speech problems in adults
TREATING A TONGUE TIE
After a thorough history taking and clinical examination, depending on the severity of the condition the treatment is advised. In our practice we use the Functional Frenuloplasty procedure to release tongue ties for toddlers, children and adults. This unique and functional approach to tongue ties was established by globally renowned ENT & sleep surgeon Dr. Soroush Zaghi of Breathe Institute, Los Angeles. Dr. Ankita Shah has trained for this approach under Dr. Zaghi and is India's only Ambassador of The Breathe Institute.
Our tongue-tie release procedure is based on precision: releasing the appropriate extent of tissues for maximal relief; not too much, and not too little. The success of our practice is based on our ability to provide a complete and effective release of tethered oral tissues by incorporating a multidisciplinary protocol that integrates myofunctional therapy (and sometimes physical therapy) both before, during, and after surgery. You also need to undergo physical therapy rehabilitation after the surgery for your muscle-balance-posture is retrained.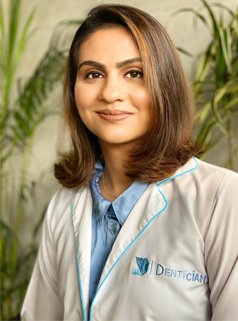 Dr. Shah is the Only Indian Ambassador of
The Breathe Institute
Trained in the Functional Frenuloplasty
Procedure by Dr. Soroush Zaghi
RISKS OF AN UNTREATED TIE
Poor quality of life
Forward neck and shoulder posture
Moody Behavior
Anxiety
Snoring/ Noisy breathing
Frequent nasal congestion
Mouth Breathing
Noisy breathing or Snoring
The above mentioned risks are examples of observed changes in adults. NOT ALL TIES SHOW all the above mentioned risks. It takes an experienced provider to thoroughly investigate the tongue function and symptoms associated with each tie.
Our Advanced & Globally Renowned Tongue Tie Procedures: